The Ultimate Tool for Manufacturers and Tech Companies.
Control the growth & development of your brand
At Buttasideup, we understand that businesses need more than just great design work. That's why when our creative team completes a design project, we don't just hand it over and call it a day. We can provide additional tools and support to help our clients get the most out of their designs.
BSU Marketing Suite is a powerful and comprehensive set of online tools built with manufacturers and technology companies in mind designed to help streamline employee training, content sharing, and rewards programs.
By leveraging the power of these online tools, businesses can improve their employee engagement, productivity, and ultimately achieve higher returns for their business.
---
BSU Online Training
---
The ultimate tool for training your staff, sales teams, and distributors on your company's brands, products, and services. Our online training platform is built on WordPress and designed to give you complete control over your training content and courses.
Our platform includes a wide range of features to make training more engaging, and effective.
Discover more below...
Time and Cost Savings:
Provide flexible training to save time and money.
Consistent Training:
Ensure all employees receive consistent training.
Increased Productivity:
Boost employee productivity and efficiency.
Higher ROI:
Train & track employees easily, boost motivation, and enhance their skills for higher business returns.
---
BSU Resources
---
Effortlessly share your company's content with your teams and 3rd parties using our powerful and intuitive online platform
Marketing managers struggling to maintain global brand consistency due to different teams impacting marketing and advertising content can now take control and ensure all teams have access to the same content.
Discover more below...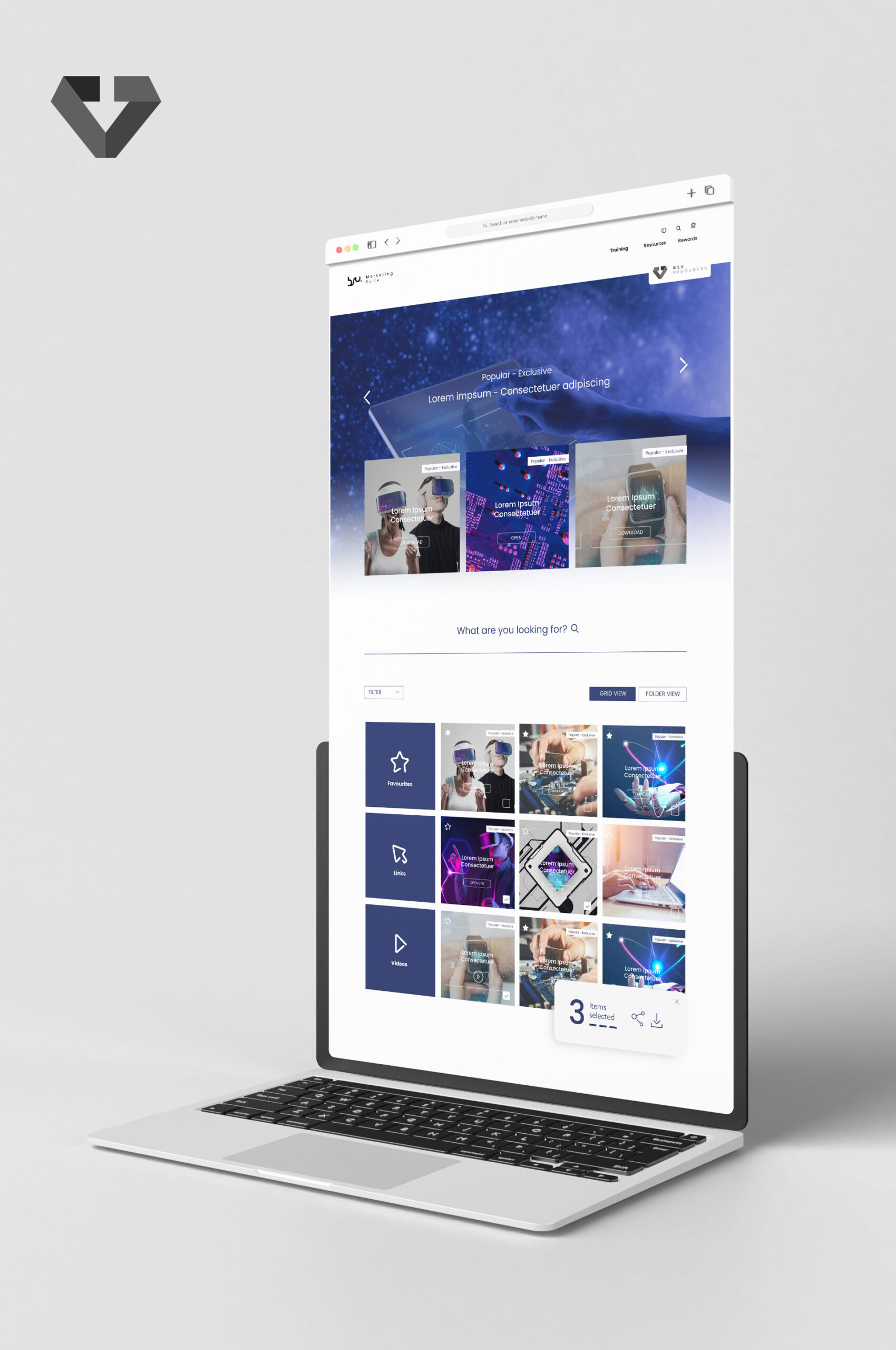 Brand Consistency:
Ensure consistency across teams with shared content for improved brand recognition.
Efficient Collaboration:
Increase team efficiency through effortless content sharing.
Improved Marketing:
Better marketing effectiveness through consistent brand messaging and visuals.
---
BSU Rewards
---
Incentivise your staff, sales teams, and distributors by giving them the opportunity to earn and redeem points for purchasing products in our rewards eStore. Reward Points can be accumulated through various real-world activities or via our online training tool, BSU Training.
Discover more below...
Motivated Teams:
Reward staff, sales teams, and distributors to foster engagement and commitment to the brand.
Increased Sales:
Incentivise staff and sales teams to promote and sell products, driving sales growth
Schedule your free 45-minute Strategy Call and discover…